Cyber Academy Empowers Irish Teenagers with Security Awareness and Ethical Hacking Skills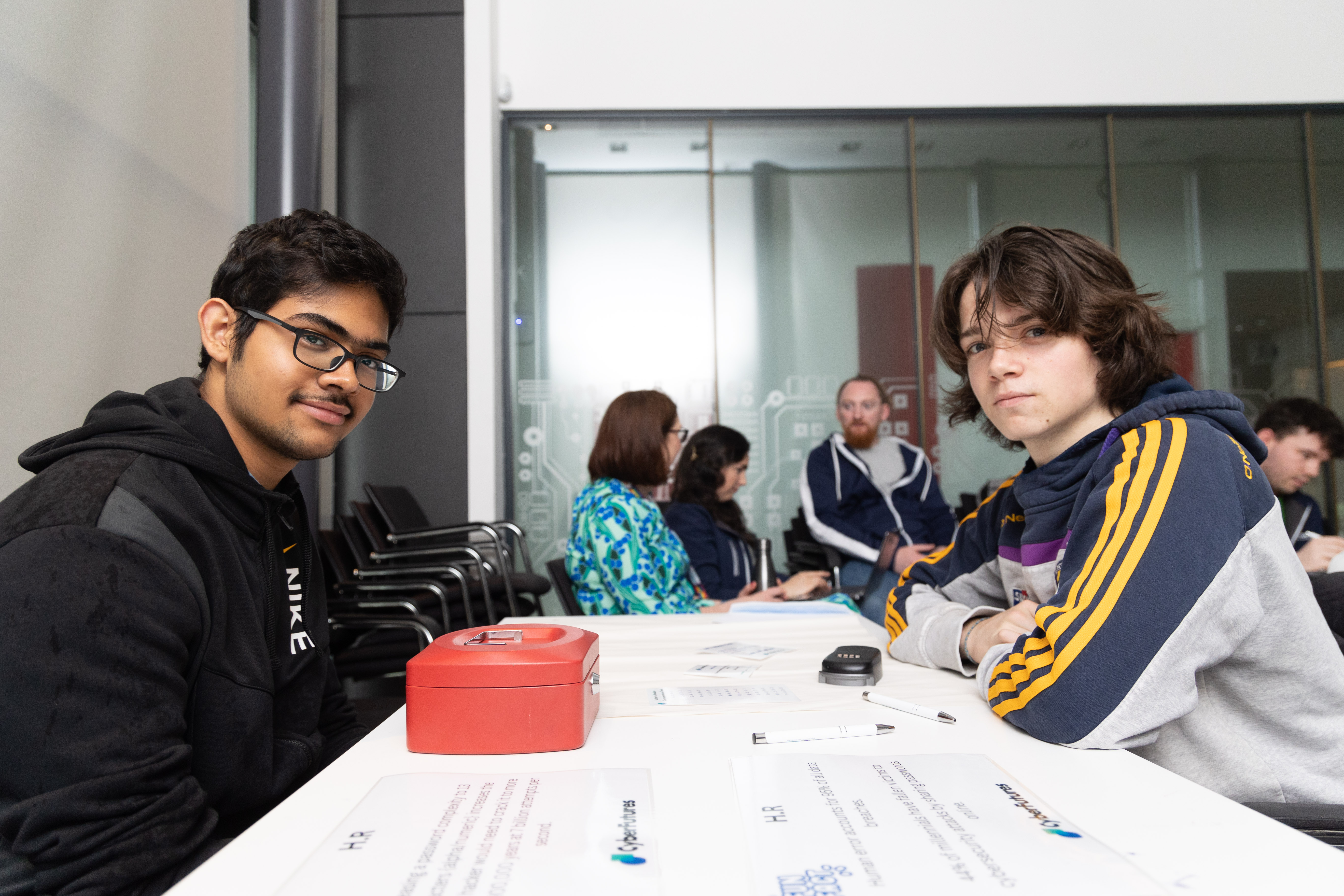 This year's Cyber Futures Cyber Academy led by MTU Cyber Skills is spearheading the introduction of secondary school students from across Ireland to vital cyber security principles, ethical hacking, and cryptography. As cyber-attacks and scams continue to rise, this initiative becomes an essential component of every teenager's education, elevating their security awareness and preparedness. Today's teenagers navigate a technological landscape unlike any previous generation, thus requiring a comprehensive understanding of cyber security.
The Cyber Academy's summer camp offers a four-day remote learning program followed by an engaging on-campus day. Students will applied their newfound skills on a world-class Cyber Range and participate in an exhilarating one-day Capture the Flag competition held online. Additionally, an escape room designed by transition year (TY) students during their work experience with the academy was unveiled. To foster real-world readiness, tabletop cyber-attack exercises were conducted with the students live on campus.
Under the guidance of Dr. Aoife Long, and esteemed award-winning cyber security researchers Dr. George O'Mahony and Dr. Hazel Murray, this immersive program delivered an unforgettable and invaluable life experience for the young teenagers.
Recent research conducted by Cyber Ireland reveals a pronounced skills shortage in the cyber security sector, with numerous organizations struggling to fill critical roles. Therefore, there is a pressing need to attract students to this industry as they contemplate their future career paths. The Cyber Security Academy represents a collaborative effort funded by the SFI Discover program, jointly led by Ireland's National Cyber Security Cluster, Cyber Ireland, and the Higher Education Authority (HEA)-funded initiative, Cyber Skills.
This year's academy welcomed a cohort of 55 students participating online, with an additional 35 students attending the on-campus day. Remarkably, the attendance boasts an equal representation of male and female students, reflecting a commitment to gender inclusivity and diversity.
The Academy also featured career talks by seasoned cyber security professionals from various backgrounds, aiming to shift students' perceptions of cyber security as an aspirational and mainstream career option for young people from all walks of life. An inspiring insight into participating in a WorldSkills event in Korea was presented by a cybersecurity competitor from WorldSkills Ireland Dean Brennan.
The tabletop exercise conducted by CyberSkills aimed to educate participants about the significance of cybersecurity and deepen their understanding of its importance. The students were immersed in a fictional company setting, where they assumed roles within a company facing a cyber-attack.
The exercise revolved around a fictitious pharmaceutical company named PharmaFutures, which manufactured both paracetamol and type two diabetes medications. Divided into five departments—Human Resources, Public Relations and Marketing, Legal, IT, and Finance and Operations—the students assumed roles within these departments and were tasked with making critical decisions and providing assistance during the cyber-attack simulation.
To set the stage, the lecturer, posing as the head of cybersecurity, conducted a live demonstration illustrating the visual cues of a cyber-attack on computer screens. Flashing red lights alerted the IT department to further investigate the detected breach within the system. This initial step prompted the departments to outline their department's priorities before the cyber-attack occurred, followed by their requests for assistance from other departments once the attack was underway.
Throughout the exercise, the students experienced lively interruptions designed to create a sense of urgency and keep them on their toes. Staged interruptions included simulated pharmacy calls inquiring about the arrival of paracetamol supplies, which prompted the students to collaborate and make decisions. Additionally, the receptionist contacted the Public Relations department, demanding responses to numerous press inquiries.
The Transition Year students warmly embraced the simulated scenario experience, which led to engaging debates and insightful discussions on various cybersecurity topics. The exercise effectively introduced key cybersecurity concepts and left the students with valuable takeaways. The interactive and dynamic nature of the activity received positive feedback from the students, who appreciated the opportunity to learn about cybersecurity in a fun and engaging manner, departing from the traditional lecture-style format.
For schools interested in organizing the CyberSkills cyber-attack scenario event, please contact us at info@cyberfutures.ie or info@cyberskills.ie.